Hollywood Bars
• Avalon Hollywood
• The Baked Potato
• Bardot
• Boardner's
• Cabana Club
• Catalina Bar & Grill
• Central
• Cinespace Lounge
• Citizen Smith
• Covell
• Delancey
• Dragonfly Bar
• Florentine Gardens
• Frolic Room
• H.Wood
• Holly's
• Knitting Factory
• La Descarga
• La Vida Lounge
• Library Bar
• Magnolia
• Mission Cantina
• Spotlight
• Teddy's
• The Cat & Fiddle
• The Happy Ending Bar
• The Hideout Restaurant
• The Purple Lounge
• The Woods
• Three Clubs Cocktail
• Tropicana Hollywood
BarsOfHollywood.com

Welcome to Hollywood Bars Guide!
Hollywood - the home of the rich and the famous, a favorite entertainment spot in America, the top destination for party lovers, showbiz buff, and bar hoppers. Welcome to BarsOfHollywood.com, your online guide for the different bars, lounges, and party places in Hollywood. Don't miss out on the best bars in Hollywood by browsing this website. Read our reviews of the best bars in town and tell your friends about us.
Looking for a cozy bar where you can be alone, have a drink and listen to good music? Or would you rather get inside a disco bar to party with friends, drink tequila and have a nice time on the dance floor? Whatever your preference is, Hollywood has everything to offer - huge bars with great dance floors and outdoor patio or smaller bars for intimate nights with loved ones and friends.
Before going to Hollywood for a night of fun and entertainment, check our list of the top bars in the area to make sure that the bar you are going into is the one that will really meet your needs. Whatever you seek, our Hollywood bar guide provides all the information on the Hollywood night club scene for both vacationers and locals.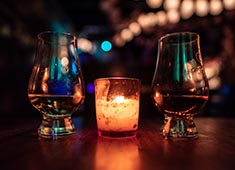 ..........................................................
When in Hollywood, don't let traffic or parking space ruin your night. For your transport or party bus needs, trust only the best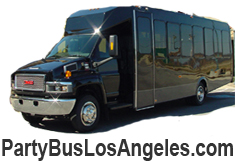 Call Us at 323-638-7180
..............................................